Our Process
In 3 steps HouseWall offers the most hassle free Turn-Key solution in the Garage Organization Industry. Housewall strive on making the process the most convenient and easy as possible end step
Go to Planning & Strategy
Planning & Strategy
Housewall design expert will meet you at your home to discus you specific organizational goals and needs. Schedule your appointment today (855)854-9255
Go to Execute the work
Execute the work
We'll take care of everything. From removing all items to cleaning our the garage.
About Us
HouseWall is poised to Lead the Industry
HouseWall Garage System is the award-winning garage organization company specializing in providing homeowner with a revolutionary, multi-functional and great-looking way to organizer their garage, We focus on enhancing the functionality of your home by maximizing storage space in your garage and, as we like to say…
Testimonials HouseWall Garage System
Blog / LATEST NEWS

A HouseWall Garage System Design Consultant will work with you, focusing on your space and your interests then creating a customized garage storage solution just for you. In the garage we work with an extremely wide range of options and materials including shelving, pegboards, cabinets, tabletops and even surfaces like aluminum to help you craft Read more about Our Product Online[…]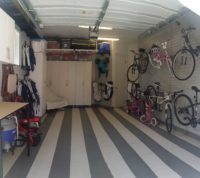 HouseWall offers the most hassle free Turn-Key solution in the Garage Organization Industry.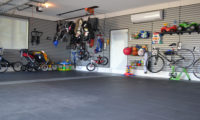 "HouseWall Garage System Get organized – Backed by a lifetime warranty" Why HouseWall ?
Previous
Next